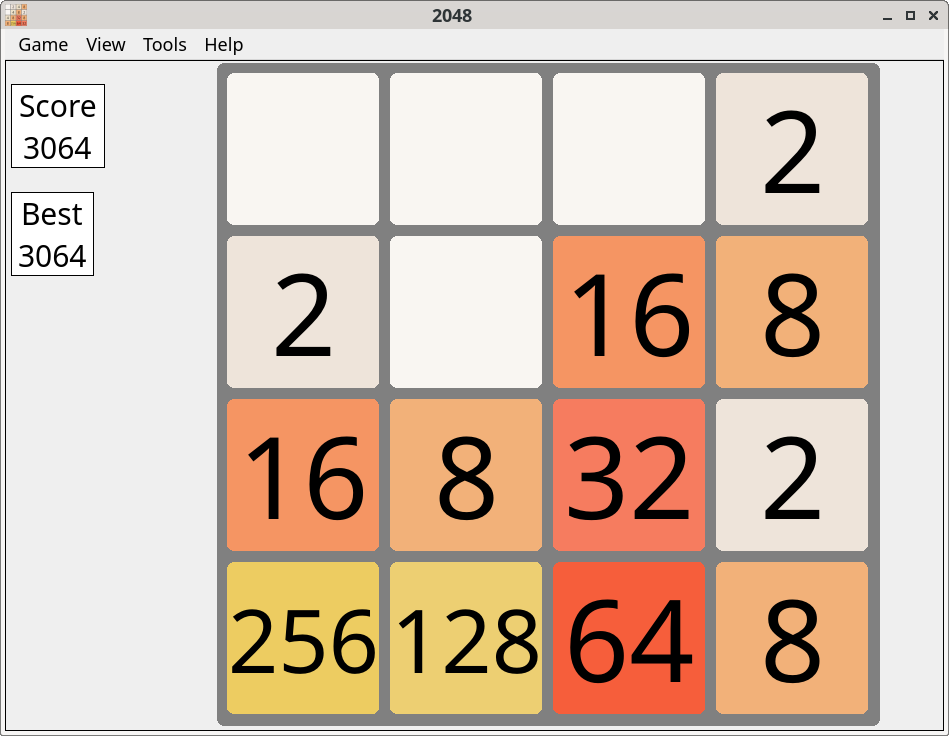 A classic 2048 block sliding puzzle game.
Features
Selectable board size (from 2x2 to 12x12).
Last move undo.
Keep game between application restarts.
Localization support (English, Czech).
High DPI support.
Moves history recording.
Dark and light themes.
Tiles move, merge and creation animation.
Selectable tile skins (linear, exponencial, alpha, binary, roman)
Download
Version 1.3.0 (2020-08-13):

Development
Developed using

​

Lazarus 2.0.10
Source code is versioned with Subversion and it can be downloaded by execute:

svn checkout https://svn.zdechov.net/2048/trunk


Latest Ubuntu packages can be downloaded from

​

Launchpad page
Contact
E-mail: Chronos <robie @ centrum.cz>
Attachments
(2)
Download all attachments as: .zip
Note:
See
TracWiki
for help on using the wiki.