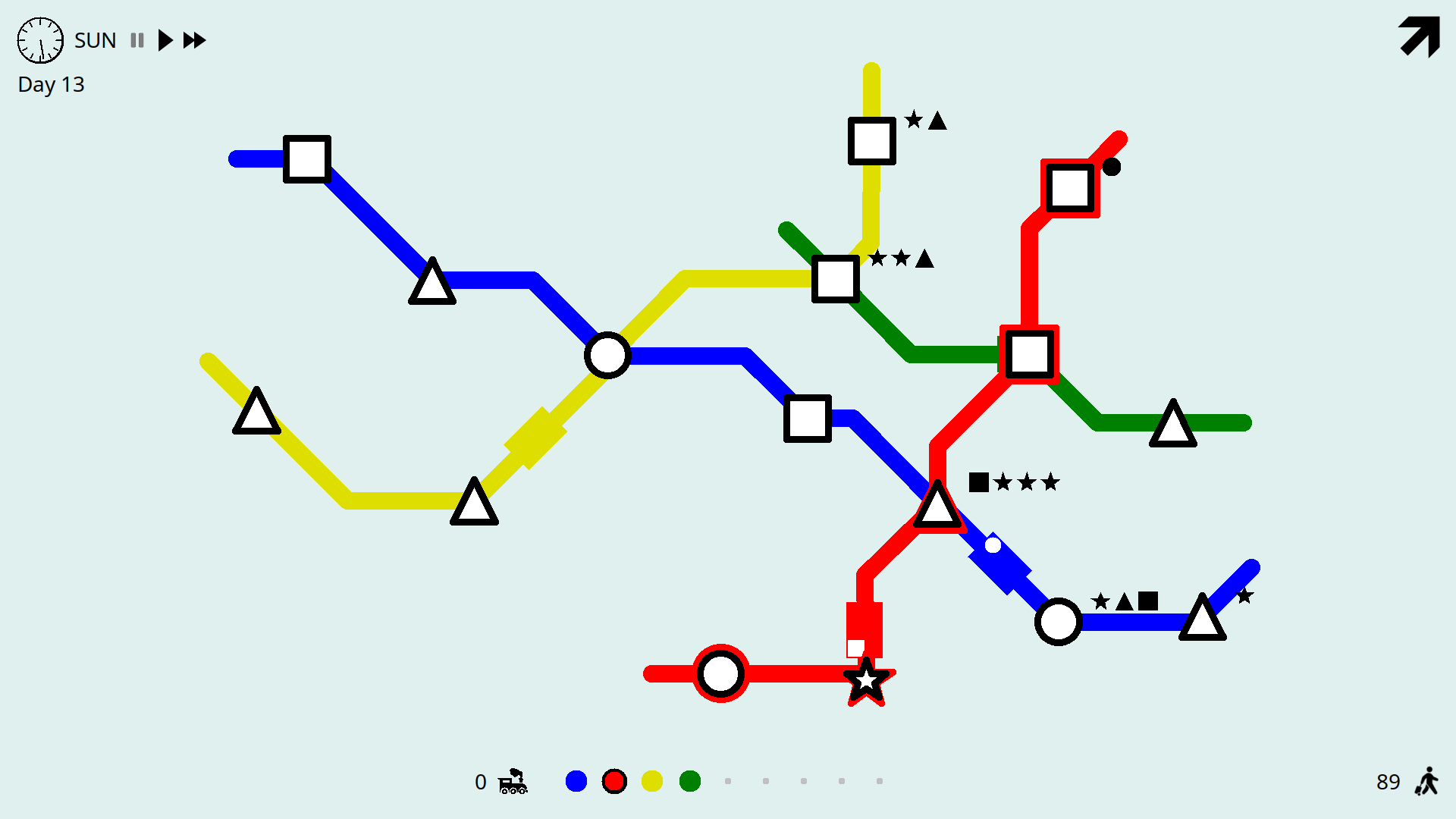 TransLines (Transit Lines) is a real-time public transport building game. It uses visual style similar to public transport maps of big cities. Become a manager of your own metro and try to build a biggest yet the most efficient metro system to transport huge number of passengers. This is a fun mini game for casual play.
Features
Supported 9 metro lines with different colors
Supported 12 metro stations shapes
Passengers with specific shape travel to the station with same shape
Each week a player gets new train and new improvement
Tracks can be re-positioned and extended on both ends
New random stations appear continuously
Dark mode
Full screen mode
Multi-language support (English, Czech, French, German)
Career support with playable cities
Selectable weekly new improvements: line, carriage or terminal
Download

Screenshots
See ScreenShots
Development
Developed using

​

Lazarus 2.2.6
Source code is versioned with Subversion and it can be downloaded by execution of:

svn checkout https://svn.zdechov.net/translines/trunk

Latest Ubuntu packages can be downloaded from

​

Launchpad page
Contact
E-mail: Chronos <robie @ centrum.cz>
Attachments
(2)
Download all attachments as: .zip
Note:
See
TracWiki
for help on using the wiki.